Most Popular in Communications - Other E-Mail Tools
Aid4Mail 4.6

(Downloads: 107)


Easily export/import mail from 40+ formats (Outlook, Gmail, Thunderbird, ...)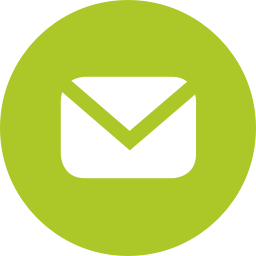 SmartSerialMail 7.3

(Downloads: 60)


Send individual plain text and HTML mails to a large number of recipients.
Easy2Sync for Outlook 9.11

(Downloads: 56)


Sync Outlook e-mails, contacts, tasks, etc. between PST-Files and/or Exchange
Diggun 5.2

(Downloads: 55)


Extracts emails from web sites, search engines, news groups, files, etc.
Batch Scan to Email 1.1

(Downloads: 54)


Batch scan documents to email with the use of barcode separator pages

DetachPipe 8.0

(Downloads: 53)


Detach, save, delete, compress, upload, reattach Outlook email attachments
eAnnouncer 4.3

(Downloads: 50)


Outlook Add-In to Send Individual, Personalized Emails to your Mailing List
OESort 1.0

(Downloads: 47)


Sorts Outlook Express Contacts pane names in Lastname, Firstname format & more.

The Form Letter Machine 1.15.01

(Downloads: 46)


Easily write letters/documents by combining various paragraphs
SendLater for Outlook 3.34

(Downloads: 45)


Free automatic Outlook Email scheduler and Follow-Up Reminder Add-in Tool
Reunion.com for Outlook 1.2.0

(Downloads: 44)


Keep in Touch by adding Reunion.com features to Outlook or Outlook Express.
1-Click Duplicates Delete (Outlook) 4.17

(Downloads: 42)


get rid of duplicate appointments/contacts/e-mails with with just one click...
BackRex Mail Backup 2.8.178

(Downloads: 41)


Backup email messages, address book, IE favorites, and mail client settings
Response Mailer - Email Auto Responder 4.0.0

(Downloads: 41)


Personalize autoreplies and followups. Manage prospect email marketing campaign.
Mail me 3.00

(Downloads: 41)


Simple to use mass mailer software for sending bulk emails.
JPEE Email Utility 5.4.7

(Downloads: 41)


A custom e-mail merge, email extractor, email verifier utility
GRSoftware Email Robot 3.3.19

(Downloads: 40)


Automatically save email messages or attached files to specified local folders
Outlook TeamContacts 2.3

(Downloads: 40)


Manage company shared outlook contacts with or without a server.

ResumePipe 2.9.2

(Downloads: 39)


Convert emailed resumes and attachments to text files for importing
R-Mail for Outlook Express 1.5

(Downloads: 38)


Microsoft Outlook Express recovery. Free trial and lost messages preview.