Other Shareware Releases in Communications - Other E-Mail Tools
Letterman Spam Control Pro 3.5.281 (2006-03-14)

new


A spam filtration software catering for the needs of the worldwide Chinese
Letterman Spam Control Std 3.5.281 (2006-03-14)

new


A spam filtration software catering for the needs of the worldwide Chinese
Recovery Toolbox for Outlook Express 1.8.45 (2014-10-27)

update


Solution for Outlook Express recovery, parses dbx files, used by this tool
Diggun 5.2 (2011-12-30)

new


Extracts emails from web sites, search engines, news groups, files, etc.

EF Mailbox Manager 9.20 (2017-11-22)

update


Manage fast and easy your mailbox.
Recovery Toolbox for Outlook Password 1.2.29 (2014-10-20)

new


Password recovery tool for Microsoft Outlook email client, opens lost accounts
NetMailBot 5.0.2 (2010-01-07)

update


DOS Command Line Email client for sending and receiving email

DetachPipe 8.0 (2016-03-22)

update


Detach, save, delete, compress, upload, reattach Outlook email attachments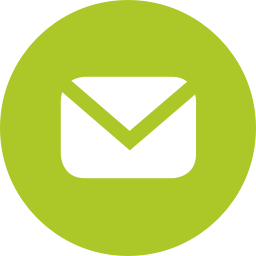 SmartSerialMail 7.3 (2016-09-27)

update


Send individual plain text and HTML mails to a large number of recipients.
SysInfoTools MBOX Converter 6.0 (2017-10-31)

update


Convert your MBOX files (normal/corrupted) into PST, EML, MSG, RTF and HTML.

Nesox Email Marketer Personal Edition 2.01 (2011-03-26)

update


Bulk email software, newsletter software and opt-in email marketing software
SysInfoTools PST to MSG Converter 1 (2015-02-18)

new


Try advanced PST to MSG Converter tool to convert PST files into MSG format.
Response Mailer - Email Auto Responder 4.0.0 (2013-01-07)

update


Personalize autoreplies and followups. Manage prospect email marketing campaign.

X-Ray Mail Assistant 1.4 (2005-12-01)

new


X-Ray Mail Assistant is a email header filter and POP/SMTP server switching tool
SysInfoTools MSG to PST Converter 1 (2015-01-09)

new


Perform a batch conversion of MSG files into Outlook PST format in a safe mode.

ResumePipe 2.9.2 (2004-01-16)

new


Convert emailed resumes and attachments to text files for importing
BackRex Outlook Express Backup 2.8.178 (2015-05-18)

update


Windows Mail, Contacts, Outlook Express, IE and Firefox settings backup
Automatic Print Email 6.10 (2016-01-11)

update


Receive your emails and attachments directly on your printer.
SysInfoTools PST to EML Converter 1 (2015-02-13)

new


Try PST to EML Converter tool to convert Outlook PST files into EML format.
SysInfoTools EDB to NSF Converter 1 (2014-09-24)

new


Safely convert your EDB files into Lotus Notes' NSF database format